Sponsored by: In memory of Jacob and Beatrice Weiner
Book Talk with Ambassador Norm Eisen
Saturday, September 22, 2018
•
13 Tishrei 5779
5:00 PM - 6:15 PM
Kesher Israel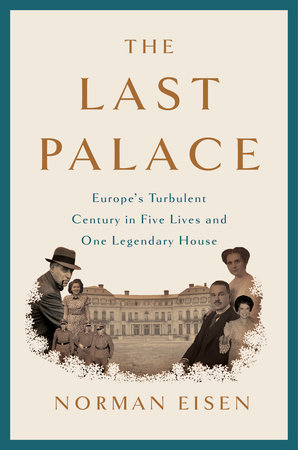 Join longtime Kesherite Ambassador Norm Eisen for a Shabbat afternoon discussion on his new book The Last Palace: Europe's Turbulent Century in Five Lives and One Legendary House. Read an excerpt here.
When Norm moved into the US ambassador's residence in Prague, returning to the land his mother had fled after the Holocaust, he was startled to discover swastikas hidden beneath the furniture in his new home. These symbols of Nazi Germany were remnants of the residence's forgotten history, and evidence that we never live far from the past.
From that discovery unspooled the twisting, captivating tale of four of the remarkable people who had called this palace home.
"Combining both the personal and the historical, Norman Eisen's remarkable book transports us into the battle for democracy through the lives of people who fought to save it and those who would seek to destroy it. The Last Palace is not only a first-rate work of history, but a call to action written at a time of urgent need."
-Madeleine Albright
Norm Eisen is a senior fellow at Brookings and a CNN commentator and chairs the watchdog group CREW. He served as US ambassador to the Czech Republic from 2011 to 2014, and as President Obama's ethics czar from 2009 to 2011. His writing has appeared in the New York Times, the Washington Post, The Atlantic, and many other publications. The Last Palace is his first book.
Share Print Save To My Calendar
Tue, April 23 2019
18 Nisan 5779
Tue, April 23 2019 18 Nisan 5779